Matthew Henderson
Microsoft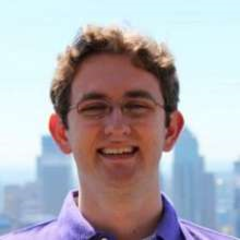 Matthew Henderson is a Senior Program Manager at Microsoft working on Azure Functions and Azure App Service. His primary mission is to unlock developer productivity by removing barriers to identity and integration. He loves helping developers leverage serverless solutions to get more done and is proud to have worked on Azure Functions from its outset.
Outside of computing, Matthew is a runner, a volleyballer, and a culinary adventurist.
Talk: They can't hack your servers if you don't have any servers, right?
Serverless does a lot, but it doesn't make your app invulnerable. How do security habits change when moving to a serverless architecture? What unique risks come from adopting serverless? What should we treat as vendor responsibilities?
This session will explore common pitfalls of serverless architectures, with emphasis on event source and data integrations, identity and authentication practices, and just the right amount of networking.